Was Malpractice Responsible for a Birth Injury in Your Family?
An experienced medical malpractice lawyer who specializes in obstetric cases can help you determine whether your child was injured by the negligence of a member of your labor and delivery team. For a free consultation about your potential damages claims, contact Miller & Wagner in Portland.
Serious injuries or disabilities in infants may be the result of medical errors during pre-natal testing, labor and delivery, or neo-natal care. Birth trauma cases are perhaps the most complex and challenging type of medical malpractice claim. In these cases it is particularly important that the lawyer you choose to represent you and your child is highly skilled in handling this specific type of case.
Dave Miller has sub-specialized in birth injury cases for many years and is one of the few attorney's in Oregon granted membership in the American Association for Justice Birth Trauma Litigation Group. Over the course of his career Dave has handled more birth trauma cases than any lawyer in Oregon who represents injured patients and Miller & Wagner typically has several such cases pending.
---
Many things can go wrong during labor and delivery. Improper attention to the electronic fetal monitoring strips can result in a delayed reaction to fetal distress. Extended periods of inadequate oxygenation can result in cerebral palsy, brain damage, and other neurological injuries. Delays in ordering a C-section can require high-risk surgical extraction and a whole range of potential injuries to the fetus.
Attorney Dave Miller has more than 34 years experience litigating medical negligence laws and has personally handled more birth injury lawsuits than any lawyer in Oregon who represents injured patients. His deep understanding of obstetrics and neo-natal medicine and ability to work effectively with the medical specialists who can comment on the performance of your labor and delivery team can give you a powerful advantage in establishing malpractice liability and recovering the damages you need for the extra support and treatment your child will require for years to come.
Our law firm specializes in birth injury claims in Oregon and Washington.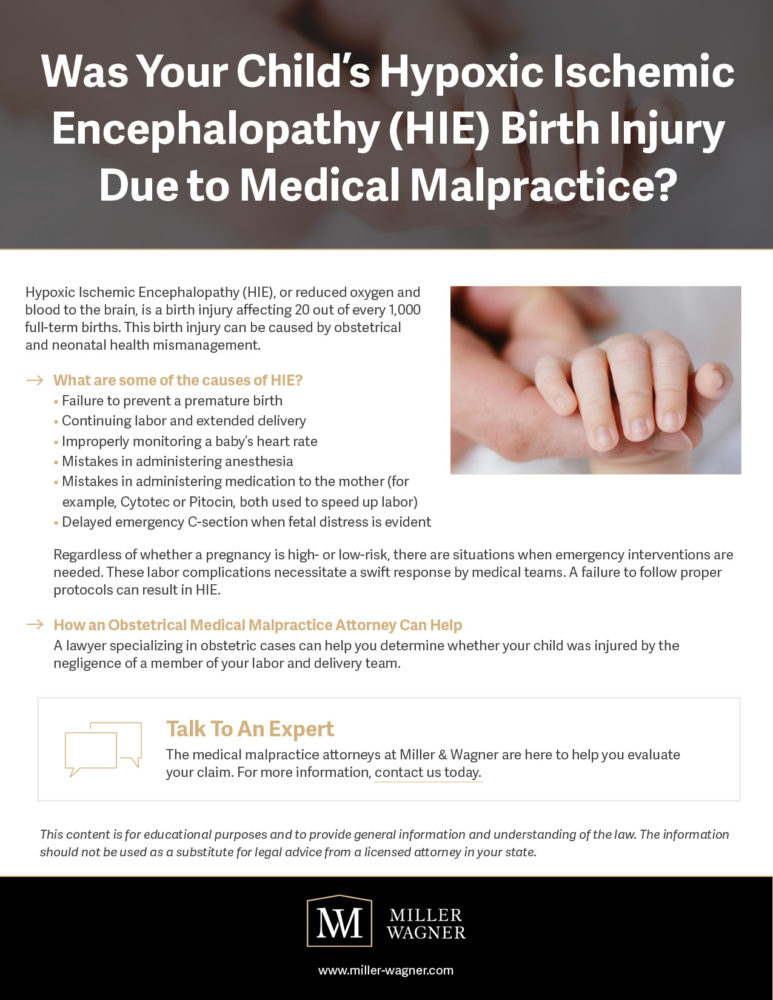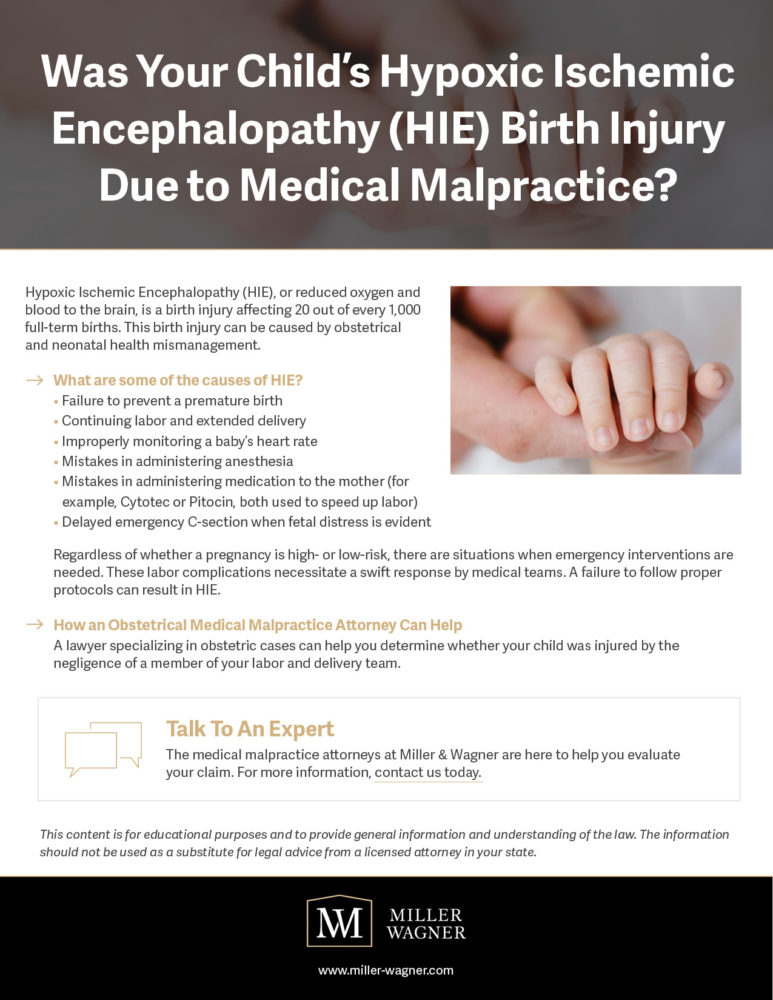 ---
Free Case Evaluation
Contact us if you would like an evaluation of your potential medical malpractice claim.
Get Started