Oregon and Southwestern Washington Birth Injuries Lawyers
Many types of symptoms of health problems experienced by the fetus during the birth process are referred to generally as fetal distress. Some health issues include:
Decreased or increased fetal heart rate in the womb or birth canal
Decreased movement of the baby through the birth canal, felt by the mother
Elevated blood lactate levels in the fetus, indicating lactic acidosis
Meconium levels detected in the amniotic fluid
---
Free Case Evaluation
Contact us if you would like an evaluation of your potential medical malpractice claim.
Get Started
The causes of the distress symptoms can vary. Some causes include:
Shoulder dystocia, excessive stress exerted on the baby's neck and shoulders in the birth canal
Prolapse of the umbilical cord
Nuchal cord
Placental abruption
Rupture of the uterus during the birth process
Breathing abnormalities
Breech or abnormal position of the fetus for delivery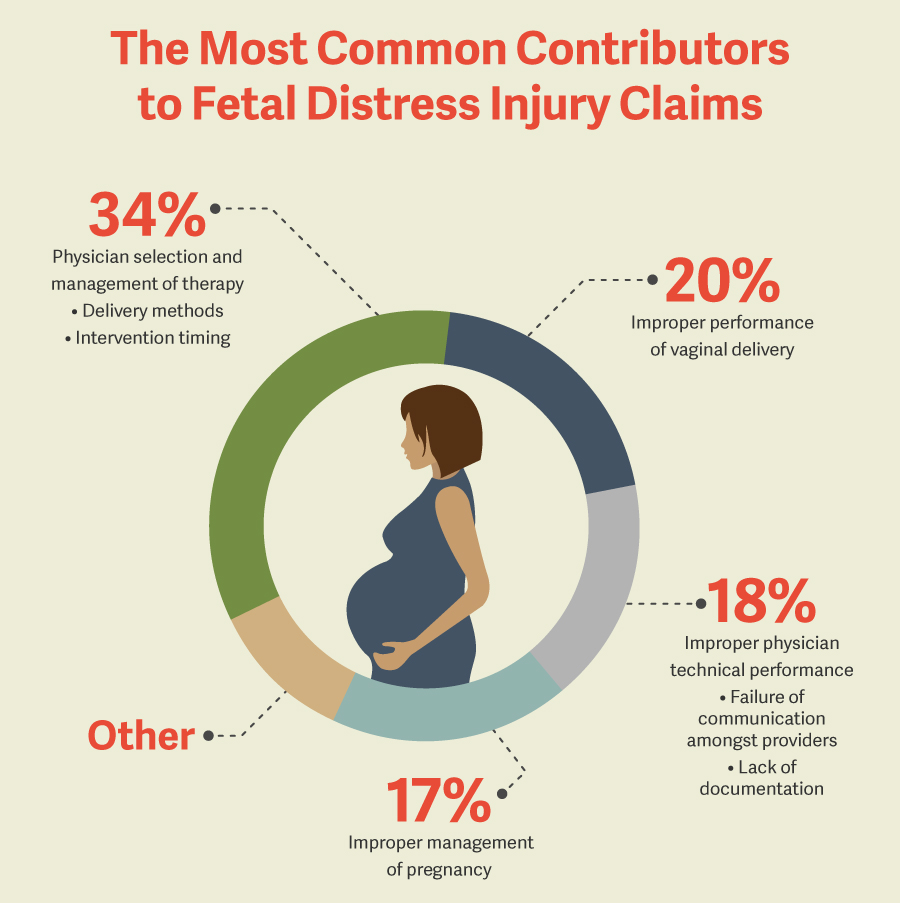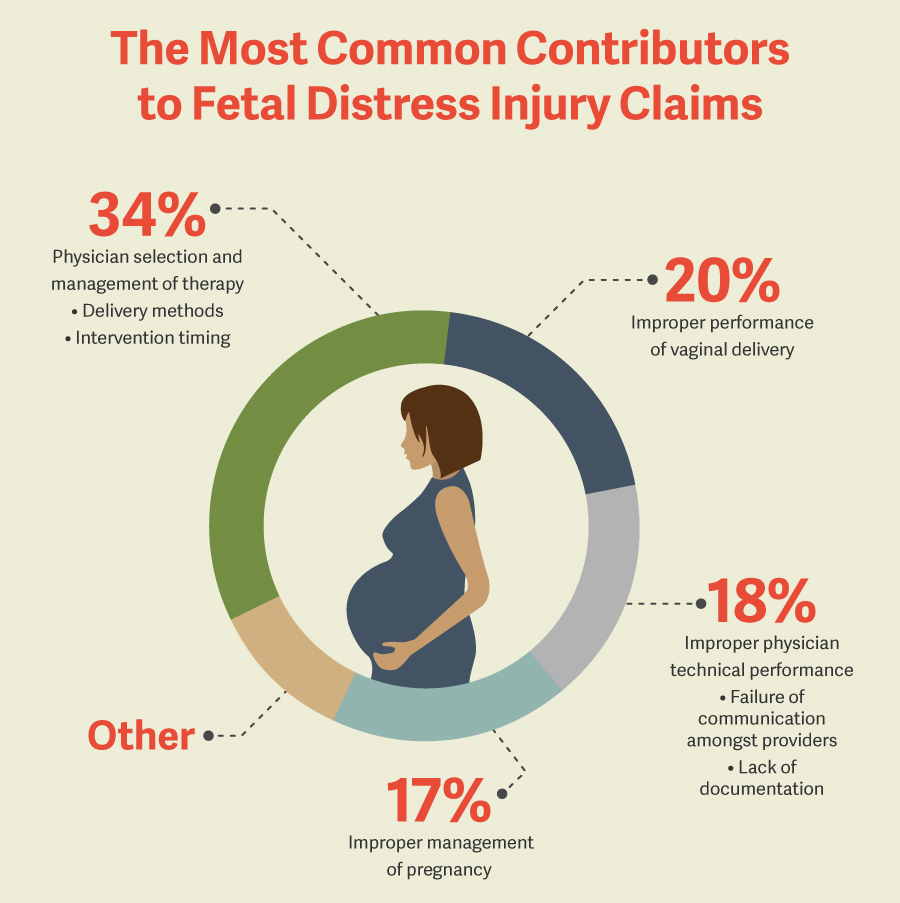 Click to view or download full infographic
There is a variety of testing, diagnosis and monitoring methods available to obstetric doctors and delivery room staff to relieve the symptoms of distress. If your baby suffered medical problems related to unusually high fetal stress during pregnancy in Oregon or southwestern Washington, there is a chance your physician was negligent in overseeing the monitoring of vital signs during the birth process.
Contact a birth injury trial attorney at Miller & Wagner, in Portland, right away. We offer a free consultation to discuss the circumstances that resulted in fetal distress and work with many of the region's leading obstetric medical professionals to determine whether you have a claim for damages.
We Work With the Best Professionals, Because You Are Entitled to the Best Representation
Hospitals are expected to staff their obstetrics wards and delivery rooms with highly qualified medical professionals under the care of the woman's primary care physician. Substandard monitoring and diagnostics during the birth of a baby reflects any number of causes that may be the result of negligence or misconduct. Miller & Wagner attorneys' experience with the investigation and proof of hospital negligence claims can represent a powerful advantage for your damages claim.